Raw. Honest. Unconventional. We are not your typical partner. For us, diversity and inclusion runs more than skin deep. We ask difficult questions that challenge you to see the world differently. Expect unexpected ideas that push boundaries and redefine the status quo. We are The Diversity & Inclusion Creatives. We are Teint.
01 Brand Building
There is no one-size-fits-all approach for diversity and inclusion. We collaborate with your entire organization to co-create a strategy that integrates with your goals and vision.
BRAND AUDIT AND ANALYSIS
RESEARCH AND INSIGHTS
BRAND IDENTITY DEVELOPMENT
BRAND POSITIONING
BRAND MESSAGING
BRAND AWARENESS
02 Communication
A culture of inclusivity means all who encounter your organization feel seen, heard and catered for. We'll help you effectively communicate your beliefs to your customers and employees.
COMMUNICATION STRATEGY
TONE OF VOICE
CONTENT CREATION
INTERNAL COMMUNICATION
BRAND STORYTELLING
MEASUREMENT AND ANALYSIS
03 Product Design
An inclusive approach to design makes a positive impact on the world. Our unique methodology will inspire you to co-create in new ways, unlocking innovation and creativity.
RESEARCH AND ANALYSIS
CONCEPT DEVELOPMENT
USER DESIGN EXPERIENCE
BRANDING AND IDENTITY
MANUFACTURING AND PRODUCTION
TESTING AND EVALUATION
Work With Us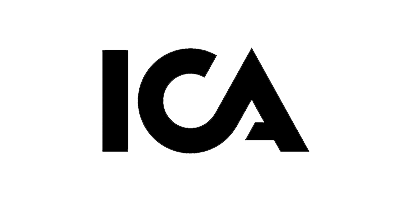 Results that matter
BELIEF IMPACTS BOTTOM LINE
82% of consumers would take action to support a company when they believe in its purpose
---
TALENT ATTRACTION
More than 3 out of 4 workers prefer diverse companies
---
COMPETITIVE RECRUITMENT
95% of employees take diversity and inclusion efforts into account when choosing a job
EMPLOYEE RETENTION
Value-driven companies have 5.4 times higher employee retention
---
BETTER FINANCIAL HEALTH
Value-driven companies have 2.3 higher cash flow per employee
---
DIVERSITY DRIVES PROFIT
Gender-diverse companies are 15% more likely to outperform the industry median financially
Our method
From strategy to implementation, we work in tandem with your teams to build a strong, sustainable foundation for diversity and inclusion. We'll challenge you to think in fresh ways that will authentically transform your organization. Using our Project Impact Tracker (PIT), we are able to define and measure the impact of each initiative from a D&I perspective.
Let's make something
great together
We believe in a world that's made for everybody. Get in touch and let's build it together.